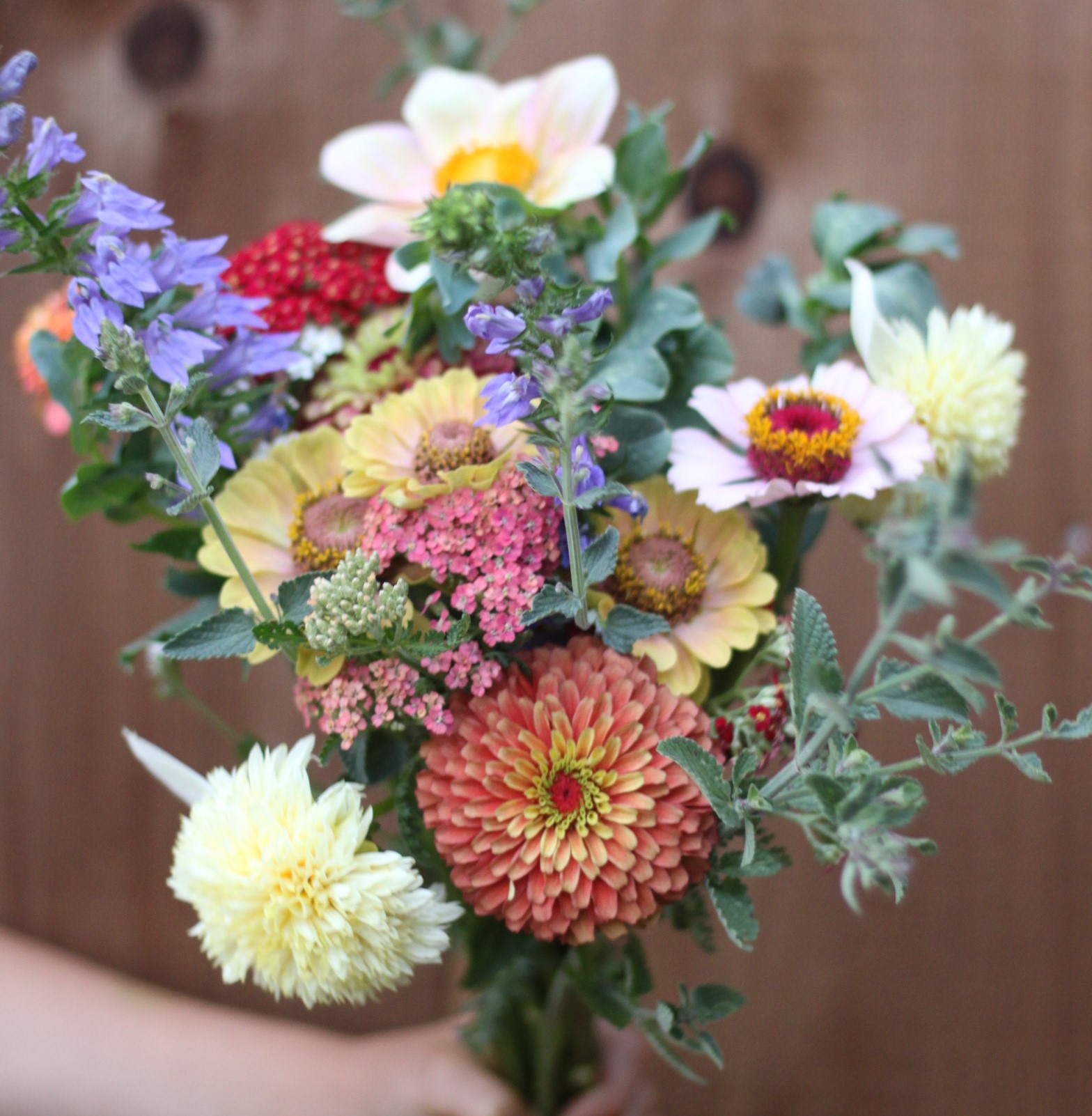 BOUQUET SHARE
A six-week bouquet share can be purchased for the period beginning in mid-July and ending in late August. Specific blooms are subject to change (we still haven't mastered our magic weather-control machine just yet!).
Purchase includes portable, folding (reusable) vase ideal for bouquet pick-up at the beginning of each season.
We deliver to central locations around the Upper Valley. Pick up weekly at:
Our farm in Etna, NH

Lucky's Coffee Garage in Lebanon, NH

More stops coming soon!